Category:
» All [4097]
» Women [878]
» Men [2963]
» Couples [50]
» Family [29]
» Kids [177]
Quick Links:
» Top 10
» Bottom 10
» Newest Pictures
Links:
» Help
» Tell Friend
» Contact Us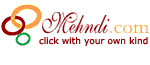 Partners:
» Desi Recipes
» Ghazals eRadio
» Indian eRadio
» Pakistani eRadio
» Islamic eRadio
» Classics eRadio
» Apna Album
» Desi eCards
» Apna Forum
» Hot Ranks
» Paki Recipes
» Paki Network
» PakQuake2005

By: muslimah (12-19-2005 18:31) Rating: 10
awww he's cute :)
By: 2hot2handlebabe (10-19-2004 22:59) Rating: 10
awww tats the cutest lil thing!!!!
By: sandy (09-04-2004 01:48) Rating: 10
nice pic. so cute
By: dropdead_gorgeous (08-16-2004 04:48) Rating: 10
my sticky ikky my oiee goiee ur damn cute lil haider
DesiFaces, Picture Voting for Desis is a fun way to show your picture and/or vote your opinion of pictures submitted by users.
Click here to report if the picture above is broken, or inappropriate.